Why It's Possible to Live on a Horse Farm for Free!
If you are a person you certainly want to check out my new listing at 511 Tinton Avenue in Tinton Falls. Click the link below if you haven't checked out the property information yet:
Horse Farm Property Information
The listing price is $689,000 and the property is almost 11 acres! This is a tremendous value, but almost $700,000 is still a lot of money.
However, it is much cheaper to own this farm than you would think....
There are currently 8 stalls on the property that are in average, functional condition. A property of this size can accommodate 12 horses without getting uncomfortable. In order to renovate and expand the current facilities, the investment expense would be approximately $75,000.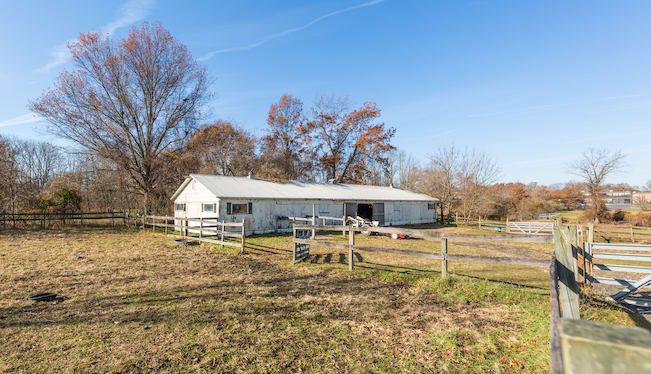 This investment expense would build an additional 4 stalls, as well as renovate the current 8 stalls. The renovation would be a premium offering compared to the local competition. Amenities would include temperature controlled stalls, rubber horse pavers, European style doors to allow horses to see out of the barn, grooming stations, premium lighting, automatic horse waterers, and more.
Depending on personal preference there are a couple different ways you could run your horse farm that would cost you very little...
Regardless of the operating choices you'd make, there are a couple things that will be the same in both scenarios: purchase price is $689,000 taxes are $9,057, revenue will be $108,000/year.
SCENARIO #1
The monthly expenses with a mortgage on the property would be $3,935 which is clearly less than $9,000 per month in potential revenue from the stable renovation. Someone who loves horses and wants to personally run the farm will actually make money every year. For someone like this, the farm would make over $5,000 per month.




SCENARIO #2
Do you like horses, but don't want to run the farm? The $5,000 per month profit can be used to hire a farm manager so you have nothing to worry about. The average farm manager on average makes $35,000 so there's still some potential profit in this scenario as well.

Both of these scenarios are very general, but a great picture of the value in this farm. The next closest horse farm for sale is in a much less convenient in location and the price is almost $2,000,000! Tinton Falls is just one of the many incredible towns exploding with growth in Monmouth County. There are many great places surrounding the current Cottage Acres Farm including a brand new Garden State Parkway exit built a half mile away, golf course development project down the street, Fort Monmouth Development across the street, and a new active adult community across from the new Parkway exit.
If you have any questions about this property or it's development/renovation possibilities don't hesitate to call or text me @ (732) 996-0652